22 companies and organisations receive the MyData Operator 2021 Award
The MyData Operator Award recognises personal data companies that have shown leadership by empowering individuals to control their personal data. As highlighted by the ongoing Facebook Files scandal, transparency and accountability in personal data are increasingly acknowledged as critical for safety online.  To show their commitment to ethical personal data management, participating organisations are required to disclose information about their operations. The MyData Operator Award shows that ethical alternatives exist and provide value for companies and users alike. 
Today, 22 service providers across 11 countries were awarded the status of MyData Operator 2021. A total of 30 companies and organisations have been awarded to date. The Award acts as a symbol of best practice that reassures individuals, governments, investors, and other companies and organisations alike. The MyData Operator 2021 Award was created by the internationally recognised nonprofit MyData Global. 
Whilst congratulating the Awardees, Teemu Ropponen, General Manager of MyData Global, said: "We believe tools created by service providers that empower people with real choices over their data are rapidly becoming the norm for personal data and digital services. The current situation is unsustainable both from a human and a market perspective, as recent publicity on incumbent platforms such as Facebook again illustrates. So, we celebrate those organisations that put people first." 
Acknowledging best practice  
The MyData Operator Award, launched in 2020, reflects the rising demand for a more ethical approach to personal data. The Award focuses on how personal data intermediaries manage two key issues: transparently communicating their practices and business models, and the extent to which users are the primary beneficiary of their personal data. 
The reality for the public is that personal data management seems remote, technical, and at times incomprehensible. They are not alone. As more organisations begin to ingest, use, store, and share personal data, concerns about data protection have increased. MyData's Operator Awards recognise the best of both worlds – ensuring privacy and data protection, whilst also empowering individuals with their data. Empowering individuals means helping individuals access and analyse their personal data so they can make informed decisions. This is achieved by connecting their data, such as health, travel, or financial data, with other personal data to build a comprehensive overview of their life.
MyData Operators are examples of what the recent EU Data Governance Act calls "data intermediaries", and they are set to play a critical role in the provision of the EU's vision for data spaces. 
MyData Chair Antti "Jogi" Poikola, commenting on the Awards and their impact on the wider world, noted: "The development of the Data Governance Act (DGA) shows a clear link to the MyData Operators white paper, which describes the operations and functions of what the EU terms as 'data intermediaries'. Seeing how the white paper and the MyData Operator Awards have influenced legislation is a significant step in realising the principles in the MyData Declaration." 
Photo highlights from MyData in the Netherlands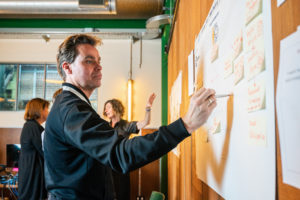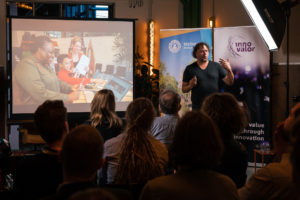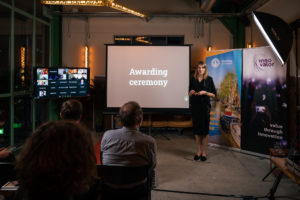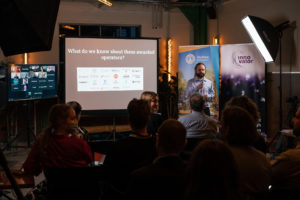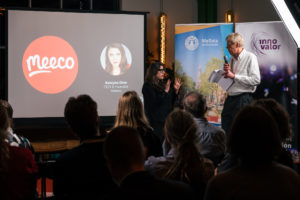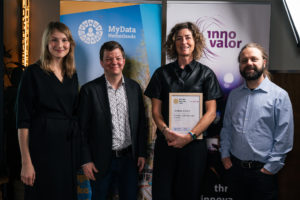 More information
See the organisations awarded the MyData Operator 2021 status: mydata.org/operators/
View the two page factsheet on MyData Operators 
Download the "Understanding MyData operators" white paper and follow updates from the MyData operators community: https://mydata.org/operators/