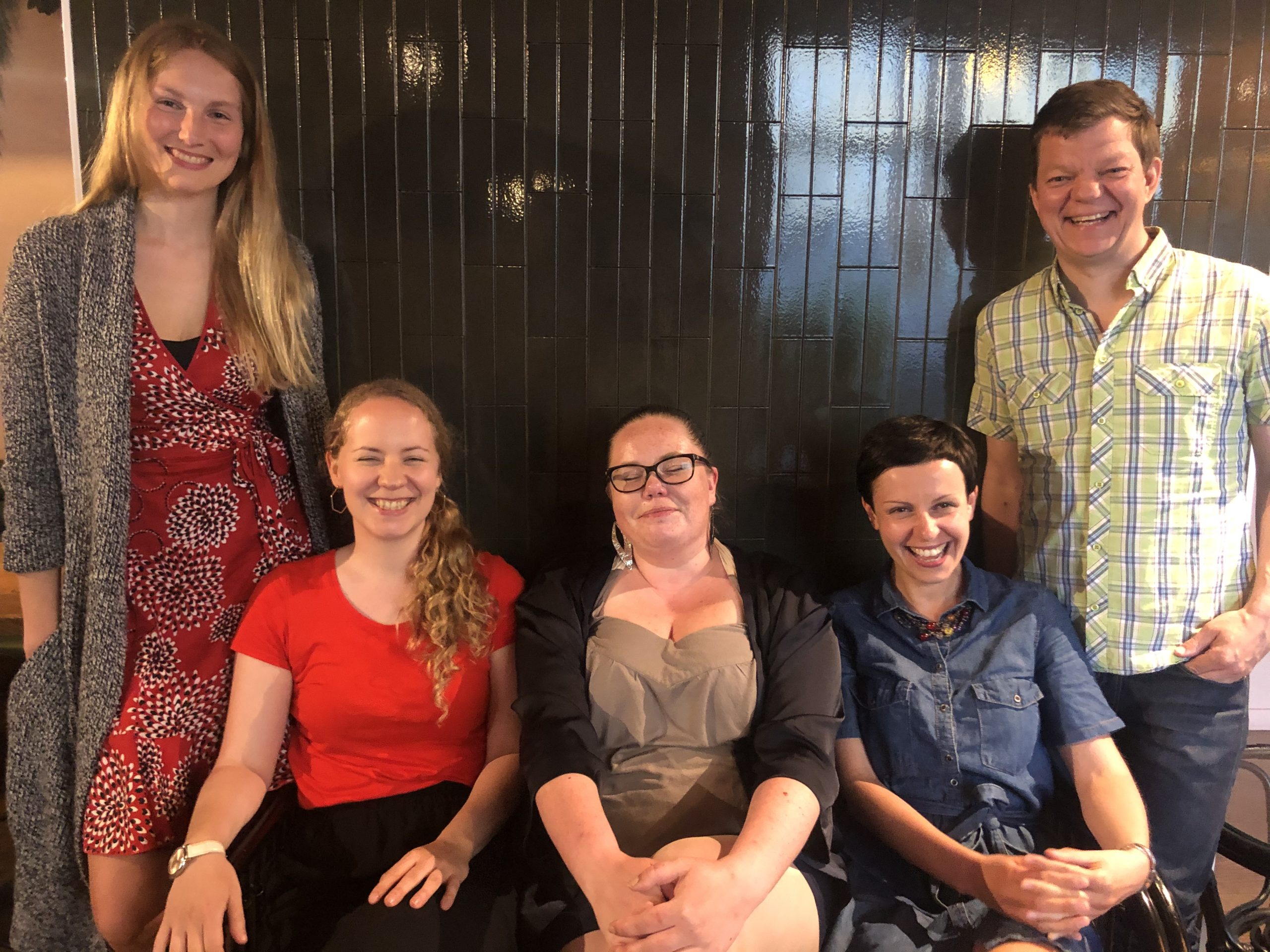 Personal note from our outgoing Deputy General Manager, Viivi Lähteenoja
I write this message with a heart filled with joy, gratitude, and not a little sadness. I've had the privilege of working with MyData for the past few years and now the time has come for me to say goodbye to the organisation I've had the privilege to develop and to develop alongside.
From 1 July, I'll be furthering the MyData mission in a new and inspiring context. I'll be taking the following 15 months off from my current duties as Deputy General Manager for MyData Global for some new exciting adventures with the City of Helsinki.
This is an incredibly emotional moment for me, as I've had the chance to grow together with this community and organisation since 2016. So I hope you'll allow the indulgence, as I'd like to share some thoughts with you here about my journey with MyData thus far. 
My first contact with MyData was through the indomitable Antti "Jogi" Poikola who chaired a session at a small academic conference on the History and Philosophy of Open Science at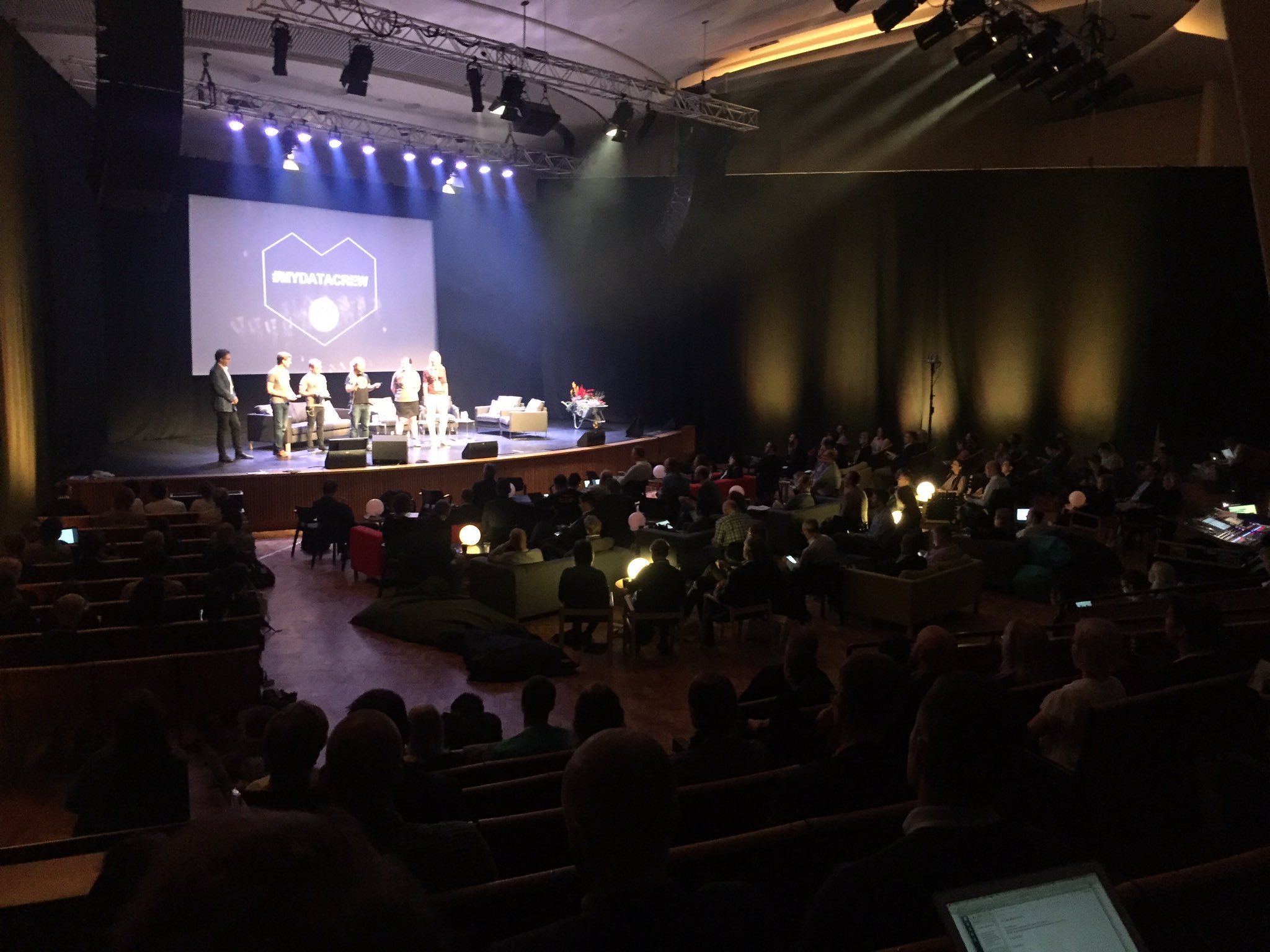 the University of Helsinki that I helped organise in late 2016. As it turns out, after the success of MyData 2016 conference, he was on the lookout for a producer for the 2017 edition.
Soon I sat down with Jogi & the unstoppable Teemu Ropponen, then Executive Director of Open Knowledge Finland, home of the first three MyData conferences. They took a leap of faith with hiring me for the producer position (for which I'm feeling acutely grateful right now) and my first assignment was to fly with them and the talented team to London for a meeting then known as a PIMS roundtable. London was a whirlwind of people and ideas, mostly utterly new to me. I remember especially the warm and welcoming atmosphere that was to become a defining feature of my journey with MyData.
Soon after, we got to work with putting on a twin-city conference, MyData 2017. I was soon joined on the team by the accomplished Sille Sepp, who took on the demanding co-producer role for the Tallinn leg of the event.
Throughout the project I was able to develop how we worked together as a team and learn, oh learn and learn!, about this amazing mission and the even more amazing community of people whose passion and tireless work has not ceased to astonish me. I remember especially being taken along to the Finnish MyData alliance meetings where I met the pioneering MyData thinkers and doers in the country and whose dedication I continue to admire immensely.
The 2017 conference was an incredible opportunity to meet standout people in this community of vision in person and begin to gain a glimpse into the diverse world of thinking and doing that is MyData.
During the summer that year I'd finished my thesis ("The concept of kosmos in Milesian philosophy") and graduated with my master's. After the conference was over and my contract was nearing its end, I was getting ready to return to my normal life of ancient ethics, pursuing a PhD and a career in academia, after this wonderful excursion into the fantastic world of MyData. But Jogi and Teemu had other plans for me.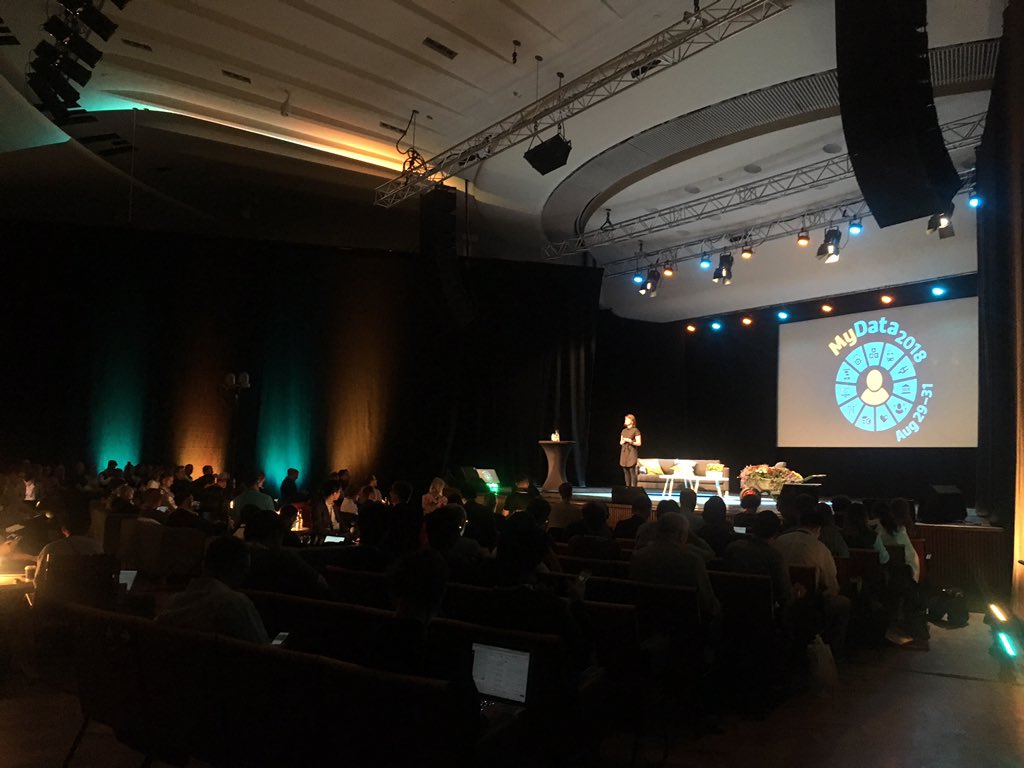 It was becoming increasingly clear that MyData was going from strength to strength and that a 2018 edition of the conference would be a crucial part of that upward trajectory. I was asked to step up and take over as the project manager for the event, which honour I gladly accepted.
Excited to dig in and build on the magnificent work done in previous years, I got to work. This project brought with it opportunities for exponential growth for me personally—not only did I learn (from the best!) even more about MyData thinking and doing, but I was given countless opportunities to develop skills as a team leader and a project manager.
While we were busy with putting on the best MyData conference to date, a thought began to take shape in my mind. "What if … Just, what if this MyData thing is not just an excursion? Could it be something that I might contribute to also through my academic work?" I had accepted a PhD position to continue my work on ancient ethics, but in the course of 2018 I made the pivot to taking my ethics work and beginning to apply it to data in the present.
With my new focus, I was welcomed with open arms by my new supervisor (and godfather of MyData) Marko Turpeinen and his research group DCC at Aalto University, who continue to be an endless source of support and inspiration to me.
The 2018 conference itself was yet again a wonderful opportunity to meet, work with, and learn from people on stage, behind the scenes, and in between.
An absolute highlight from that conference was the evening of the second of the three conference days. A full day of intense Open Space behind them, dozens and dozens of MyData community members gathered in the main auditorium to debate, refine, and improve on the bylaws and business plan for the about-to-be-founded MyData Global organisation.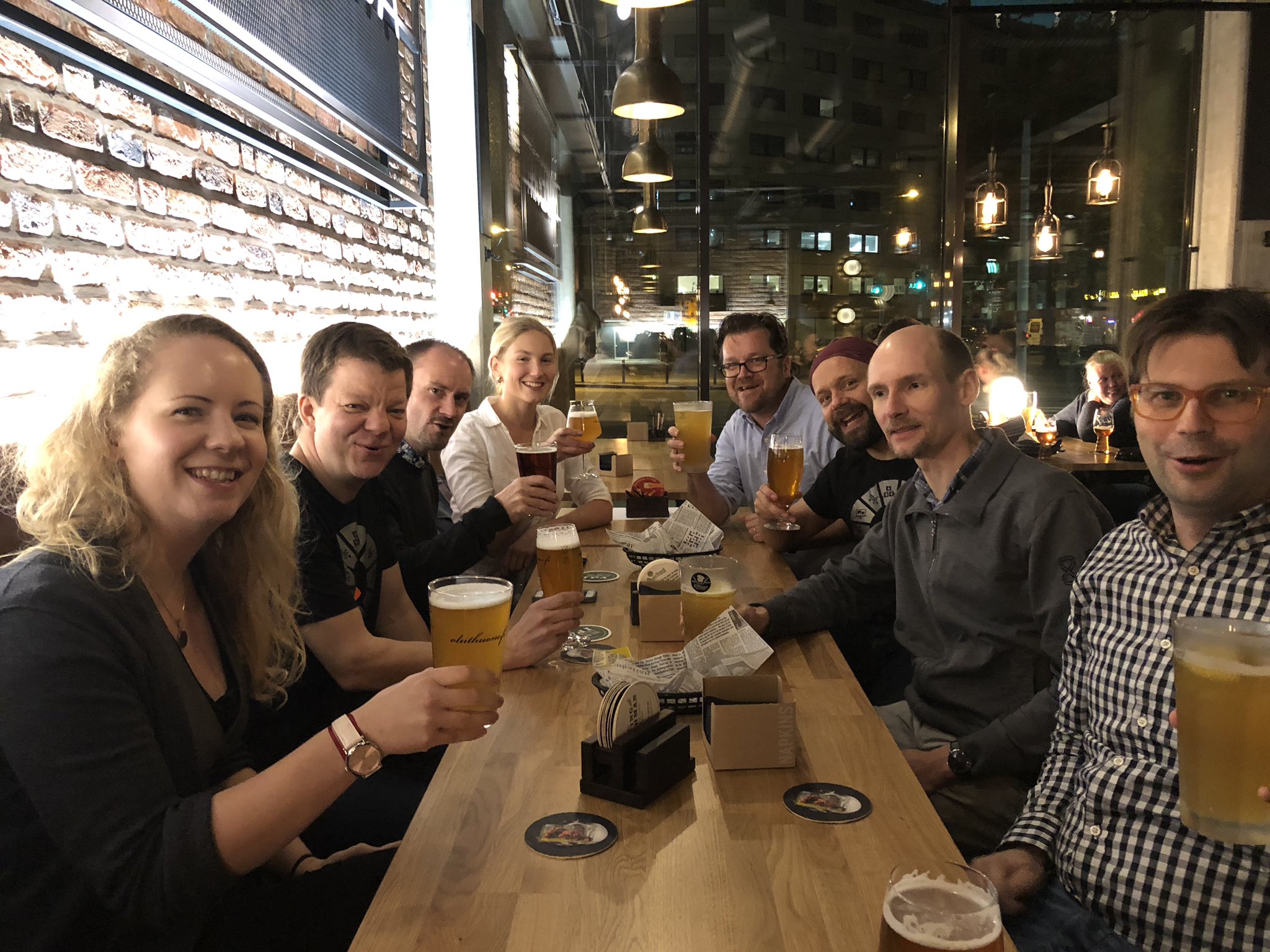 That autumn of 2018 I had the privilege of being a founding member and part of the first interim board of directors for MyData Global. Since then there's been no rest for the wicked.
After our first full-term board and steering group were elected in November 2018, I began work as Head of Programmes for the newly minted organisation. Around this time was also when we welcomed the most kind-hearted Ansku Tuomainen as part of the staff. As had been the pattern, I continued to have unparalleled opportunities to learn, grow, and improve with the support and guidance of the indescribably talented and dedicated people around me.
Early last year, with the MyData 2019 conference project kicking off, we onboarded the tirelessly sunny Karolina Mackiewicz to steer the project. New organisation, new conference venue, new responsibilities came also for me as I took on the responsibility, together with my favourite Sille, of the programming of the conference. With Grammy award-winning artists and ex-Prime Ministers on stage, the event gathered record attendance in terms of numbers and geographic diversity. MyData took another giant leap forward, together.
About six months into 2019, I was given the title of Deputy General Manager for the organisation. My job description didn't really change—I was still in charge of what is called the Thought leadership activities of MyData Global as well as supporting much of all the other things that are going on in the organisation—but I was glad to have the recognition of the support I was able to give the organisation. 
During the first year and a half of MyData Global's existence, I've developed an even stronger passion for organisation and team development. Being involved in developing the first strategy for the organisation, studying global NGO governance models, developing further the culture and ways of working in the organisation—these have all challenged me in, again, new and inspiring ways.
Jogi is fond of pointing out times when I'm too fixated on making things fit into neat boxes and Teemu continues to lead by example and teach me to see creative solutions and opportunities where I don't think they're possible. Sille keeps me grounded and conscious of the fact that the devil is in the details, and regularly reminds me to lift my head up from the current task and anticipate what comes next. Ansku makes sure I remember that clarity is kindness and that how I communicate is just as important as what I communicate. Karo makes me laugh and draws me out of my head by her arresting and sunny energy.
It's been an honour and a privilege to develop together with MyData over the past years. I feel transformed by my journey so far with MyData and this community (and, let me stress this, it's far from over!) It breaks my heart to know that I won't have the chance to thank everyone who deserves it personally.
With these words I'd like to mark my gratitude towards the people and ideas that have had such a profound impact on me these past years. We will not be strangers by any means, but I will miss our daily interactions. Let the good work continue!