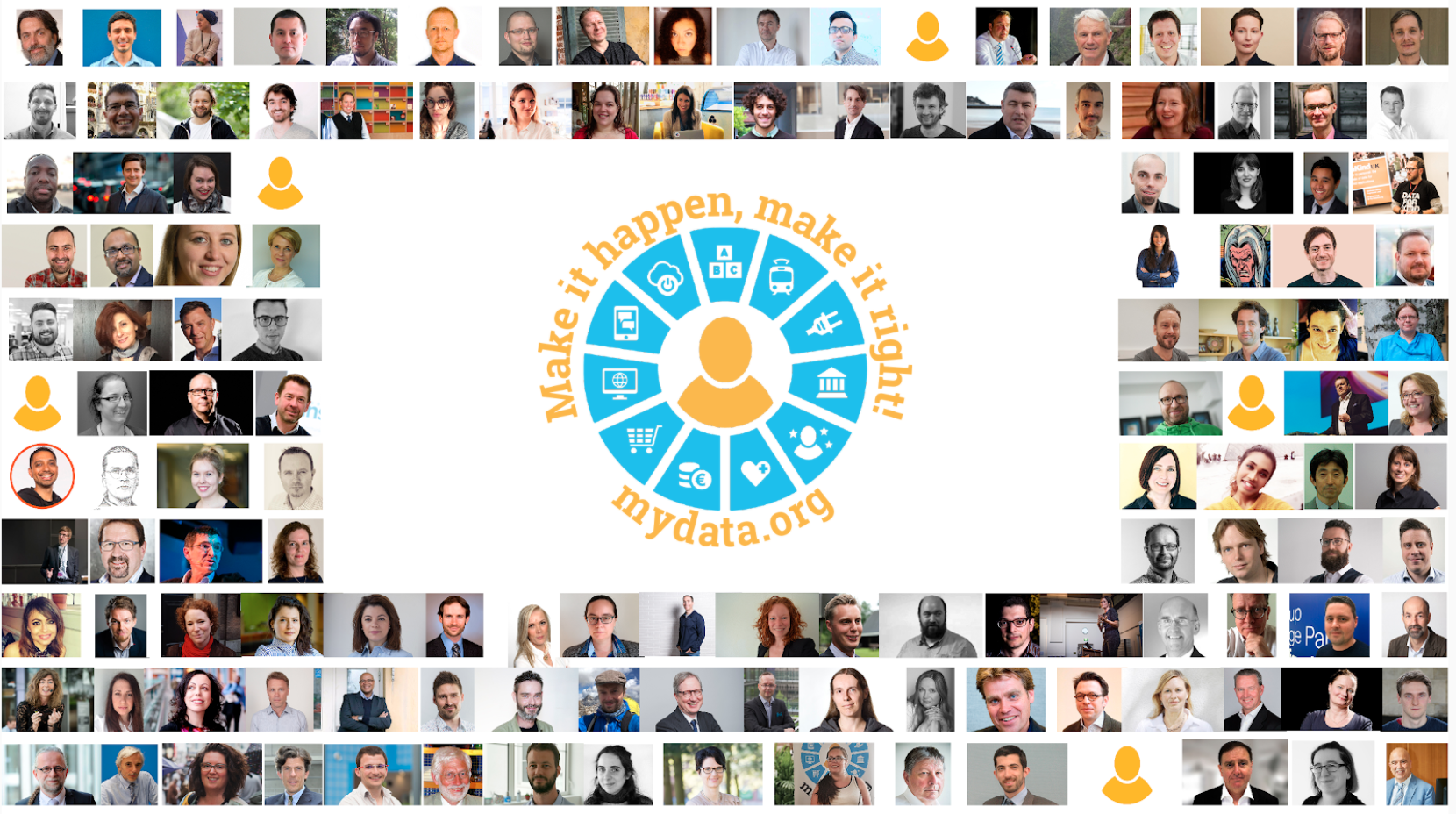 COVID-19 affects MyData Global – we need your support now more than ever
Update: Read about the MyData4Pandemics Thematic Group that emerged from MyData Global's response to the COVID-19 crisis.
Dear friend and supporter of MyData Global,
These times of the COVID-19 pandemic are difficult for all people and organisations around the world. We are sad, though not totally surprised, that MyData and MyData Global is not an exception. Our world, too, has been affected tremendously. Due to the pandemic, we have had to postpone all four of our planned regional conferences to 2021. 
The event partnerships and attendance fees have so far been the most important revenue source for MyData Global, accounting for about two-thirds of our 2019 actual and 2020 planned income. With these events being postponed, we have lost a significant amount of revenue and this affects the core operations of MyData Global.
What happens now? Focused effort to seize the opportunities available
We've lately had many successes! We have had a great positive energy in the COVID19 response, with the active #coronadata channel (over 250 participants) and COVID-19 calls, (30-60 experts present for each session). We were in the EU data strategy and just last week the "Understanding MyData Operators" paper was released. We've applied for various grants and have had over 25 organisations join as members of MyData Global in the first four months of the year. A LOT of good things are happening in the landscape of MyData.

To deal with the difficult financial position, we already decreased staff working hours in March-April. Unfortunately, we must now cut even more. All five of us on the staff remain on the team, with a heavily reduced work effort and currently work at total 2 FTE (full-time equivalent). In addition, the organisation is supported by an incredibly active and dedicated board of directors and steering group.
From now onwards, we on the staff are focusing exclusively on ensuring the sustainability of the organisation. This means that staff efforts are primarily directed at:
Fundraising
Delivery of work that is essential for securing funds (projects)
Mandatory activities to keep the organisation alive and kicking.
Unfortunately, in the months to come and until the situation improves, you may notice a decline in the staff's activity in our various online channels as well as in participation in public events. However, we continue to be ultimately committed to executing our strategy and Theory of Change.
Calls to action – your help is needed
If you believe that the MyData vision is needed now more than ever, like we do, you can help with even small actions.

Please pay your membership fee or join MyData Global
As the Regional Conferences are postponed, the role of the membership fees is hugely important. Please make sure you pay your membership fee (contact sille@mydata.org to check your status).
If you are not YET a member – individual or organisational, please help us by joining. We have a "pay what you want" policy for individuals and a reasonable fee for organisations based on their size.
Help us in fundraising
We need extra funds to continue operations later this year and onwards. We ask all our members for ideas – whether that is further contributions from our individual and organisational members, or ideas for fundraising from grant bodies, agencies, businesses or others. Let's please discuss on Slack in the #fundraising channel. 
Take the initiative
In times of difficulty, people will often step up and take responsibility. Is it you? We call on our amazing and active community to get creative and help in different ways. There are dozens of ways you can help: reach out to @staff-members and the community on Slack with any initiative you can kick off to support e.g. the #fundraising for the organisation, help in #communications and awareness-raising, support the potential online #events-and-meetings to replace the postponed physical events, support any of the existing #corona-projects-management initiatives or start your own with the community in #coronadata, help bring in #membership, keep up the #community-spirit and #welcome newcomers, join your local #hubs, support a #thematic-groups, help community members connect with #funding-opportunities, give a #mydata-presentations at an event you're attending, or join one of the dozens of thematic channels for like-minded experts to brainstorm what you can do in that specific context.
Immediate next steps – let's talk more
We invite you to the open MyData Town Hall call on Friday, May 8 at 3 PM CEST to discuss our situation and the path forward. The call details will be posted in the #general channel on Slack.

We are discussing with the stewards of each local hub within the next few weeks. 
We are confident that with your help and understanding, we will get through this period and emerge even stronger. Thank you for your endless support.
Sincerely,
Teemu Ropponen
General Manager
teemu at mydata dot org